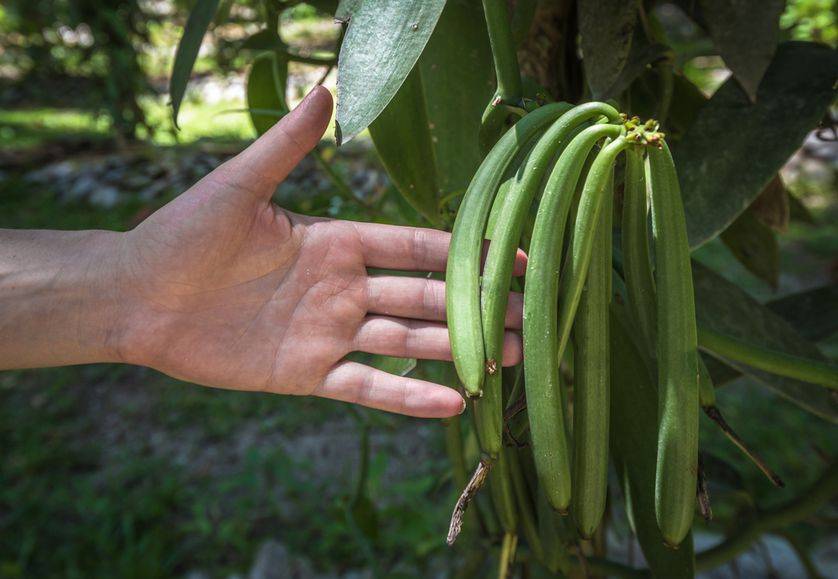 First EVER Green Vanilla Curing Kit
We're incredibly excited to offer the first-ever green vanilla curing kit in the USA. This is a limited time offer, as the beans must be harvested by June 10th.
In the kit, you'll receive green vanilla beans from an FDA-registered farmer from Sulawesi, Indonesia. With the vanilla beans, you'll also receive detailed instructions, and piece of black linen. You'll also have access to our in-house vanilla experts if you have any questions.
Curing vanilla beans yourself allows you to experience what it's like to be a vanilla farmer, and you'll enjoy watching the vanilla transform from long green beans to bold, black beans with incredible aroma.
There are over 400 individual flavor components in a single vanilla bean. The most important flavor component is called "vanillin"
The U.S. FDA requires all vanilla extracts to be brewed with a minimum of 13.5 ounces of vanilla beans per gallon of liquid.
Vanilla is, by far, America's most desired ice cream flavor. Over 30% of Americans claiming it's their favorite flavor, with chocolate right behind.
Vanilla beans were originally only sought after for their aroma, until Cortes arrived in 1519 and introduced it as a flavor in the West.
You can add custom Liquid code right here.