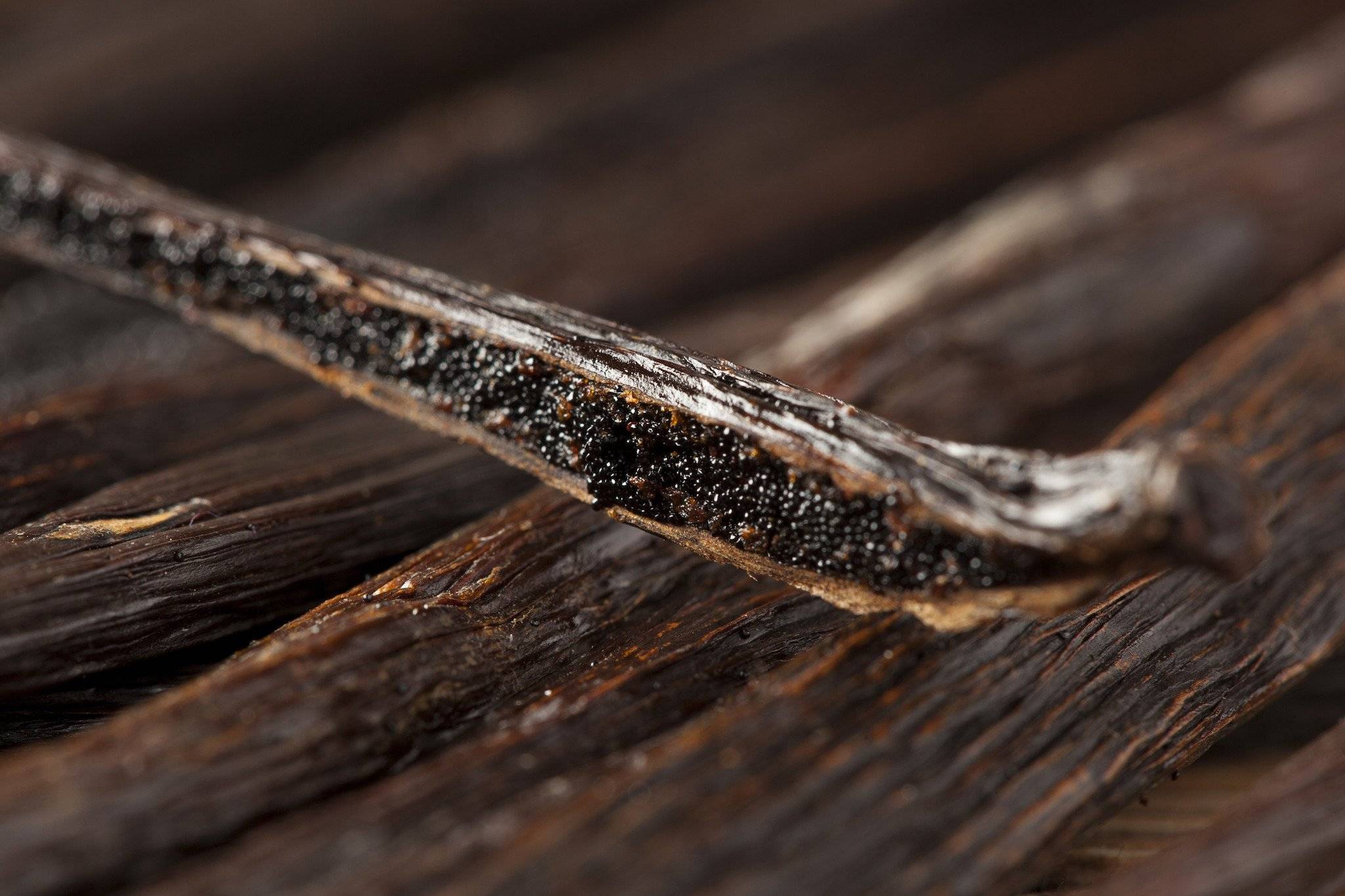 We believe this our vanilla bean maple syrup is the definition of a gourmet sweetener. Composed of Vermont maple syrup and Sulawesi vanilla beans, this product is designed to cater to those who are real and wholesome foods.
With a cork lid, the glass syrup bottle is a treat to the eyes and makes for a wonderful gift.
The vanilla beans we use are sourced directly from smallholder farmers in Sulawesi, while the syrup is sourced from a cooperative of maple syrup farmers in Vermont. It's our job to introduce the two raw ingredients and produce a true gourmet sweetener.
There are over 400 individual flavor components in a single vanilla bean. The most important flavor component is called "vanillin"
The U.S. FDA requires all vanilla extracts to be brewed with a minimum of 13.5 ounces of vanilla beans per gallon of liquid.
Vanilla is, by far, America's most desired ice cream flavor. Over 30% of Americans claiming it's their favorite flavor, with chocolate right behind.
Vanilla beans were originally only sought after for their aroma, until Cortes arrived in 1519 and introduced it as a flavor in the West.
You can add custom Liquid code right here.